The Raglan Schools Association
The Raglan Schools Association (the RSA) is a registered charity directly linked to the school. It is made up of volunteer parents and members of school staff.
The RSA raises money to provide extra things to aid and enhance our children's education. These can be big items (such as a set of Chromebooks or outdoor play equipment) or smaller items (such as pinboards for displaying the children's work or new books). We aim to organise fun activities and create a community feel through our events, while at the same time raising much needed funds. The money raised really does make a big difference - thank you for your ongoing support!
On this page you can:
Latest news
Due to the successful fundraising this year, we have installed a new zone onto the field with the building of the Hobbit House, a play den and hide away. The children are excited to play inside and around it.

This is the 4th zone on the field to add to the outdoor classroom, willow structures and trim trail. The money has come from RSA fundraising and there are future plans for further development. A huge thank you for everyone's support!
How you can help
Volunteer
Thank you for all your support so far! We are overwhelmed by your generosity and willingness to get stuck in with all the jobs and volunteer. We can always use more volunteers so please do get in touch with on Classlist (a website or App based portal which is free to use) or leave us a message via the school office if you can help.
Pocket money and GoHenry
Looking for a way to help your child manage their pocket money? GoHenry provides a pre-paid debit card for children that puts parents in control with an App. The great news is they will give £20 to the RSA for every parent that signs up a child using this unique link>
Stamptastic
You can now also help raise funds for the RSA and make your life easier by trying a brilliant new alternative to sew-in or iron-in labels for school clothes and accessories! We've signed up to a company called Stamptastic who get great reviews online and will donate 20% of any sales that come via our link to the RSA! Do give it a try!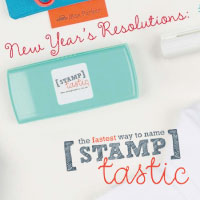 Getting involved
There are lots of other ways to get involved. You can join our committee, help out at one of our events or become a class rep. To find out more, please contact us on Classlist (a website or App based portal which is free to use) or leave us a message via the school office.
Upcoming meetings and events
Year 5/6 Disco - Friday 12 July
Time: 3:10pm
Ticket only event. Always a winner with the children. Let them get dressed up and help them to pick their favourite song. We'll give then a snack and organise the disco lights and music. A letter will be sent out nearer the time to confirm details.
Staying in touch
This webpage will be kept up-to-date with the latest news from the RSA. You can also keep up with all the RSA happenings by joining us on
Classlist
. It's a website or App based portal and it is
free
to sign-up.
Join us on Classlist
Leave a message for us via the school office
Thank you for your time
THE RSA COMMITTEE