The Raglan Schools Association
The Raglan Schools Association (the RSA) is a registered charity directly linked to the school. It is made up of volunteer parents and members of school staff.
The RSA raises money to provide extra things to aid and enhance our children's education. These can be big items (such as a set of Chromebooks or outdoor play equipment) or smaller items (such as pinboards for displaying the children's work or new books). We aim to organise fun activities and create a community feel through our events, while at the same time raising much needed funds. The money raised really does make a big difference - thank you for your ongoing support!
Latest news
The RSA Newsletter contains details of the money raised, and our exciting plans. Here are a couple of highlights:
For many years the school and the RSA have been working together to raise funds to redevelop the school field - we are really excited that an outdoor classroom and a trim trail (among other things) are now open! The RSA has contributed £47,000 for the first phase of work. This is an incredible sum of money so a MASSIVE THANK YOU to parents old and new for making this possible!
Last term we raised £900 which funded some brilliant extras for the school including new Nursery and Reception equipment. That's on top of the amazing £6,100 that we raised in the Autumn term which we used to fund items such as New sports kit, Djembe drums and a book for every child!

**NEW** You can now help raise funds for the RSA and make your life easier by trying a brilliant new alternative to sew-in or iron-in labels for school clothes and accessories! We've signed up to a company called Stamptastic who get great reviews online and will donate 20% of any sales that come via our link to the RSA! Do give it a try!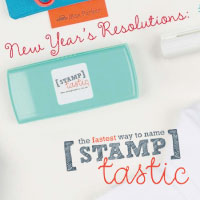 Upcoming events
RSA Commitee Meeting - Friday 2 November
Our next meeting is Friday, 2nd November after morning drop off. Please meet at School Office. Anyone is welcome to attend - it's a great way to hear more about what the RSA are planning and ways to get involved!
The Raglan Schools Quiz Night - Friday 23 November
Date: Friday 23 November
Venue: Juniors Hall
If you enjoy General Knowledge or are just looking for an opportunity to hang out with friends and family, keep the evening of Friday, 23rd November free. More Information will follow soon.
Getting involved
There are lots of way to get involved. You can join our committee, help out at one of our events or become a class rep. To find out more, please contact us on
Classlist
(a website or App based portal which is
free
to use) or leave us a message via the school office.
This webpage will be kept up-to-date with the latest news from the RSA. You can also keep up with all the RSA happenings by joining us on
Classlist
. It's a website or App based portal and it is
free
to sign-up.
Join us on Classlist
Leave a message for us via the school office
Thank you for your time
THE RSA COMMITTEE